EC3D is developing multiple comic works in "The Ignis Quadrant" universe, starting with a serial comic series, Novus Landing. It's rip-roaring space western comic to satisfy your cravings for action and adventure in outer space!
Novus Landing, Chapter #0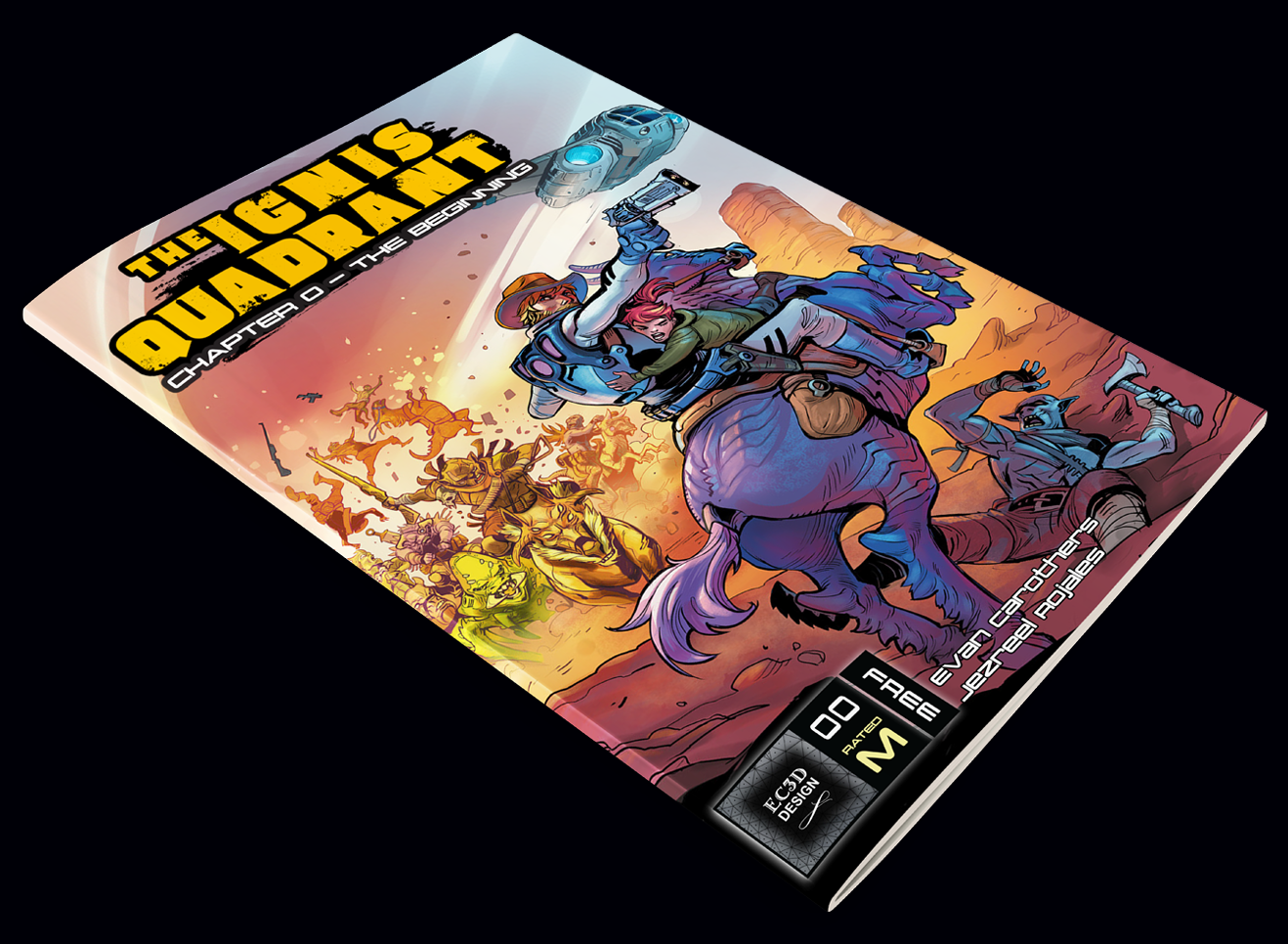 The orgin story for the Novus Landing story arc, where our main character Montana Bones finds himself running for his life, with a knife in his back. Free to read online right now! CLICK HERE to read.
Novus Landing, Chapter #1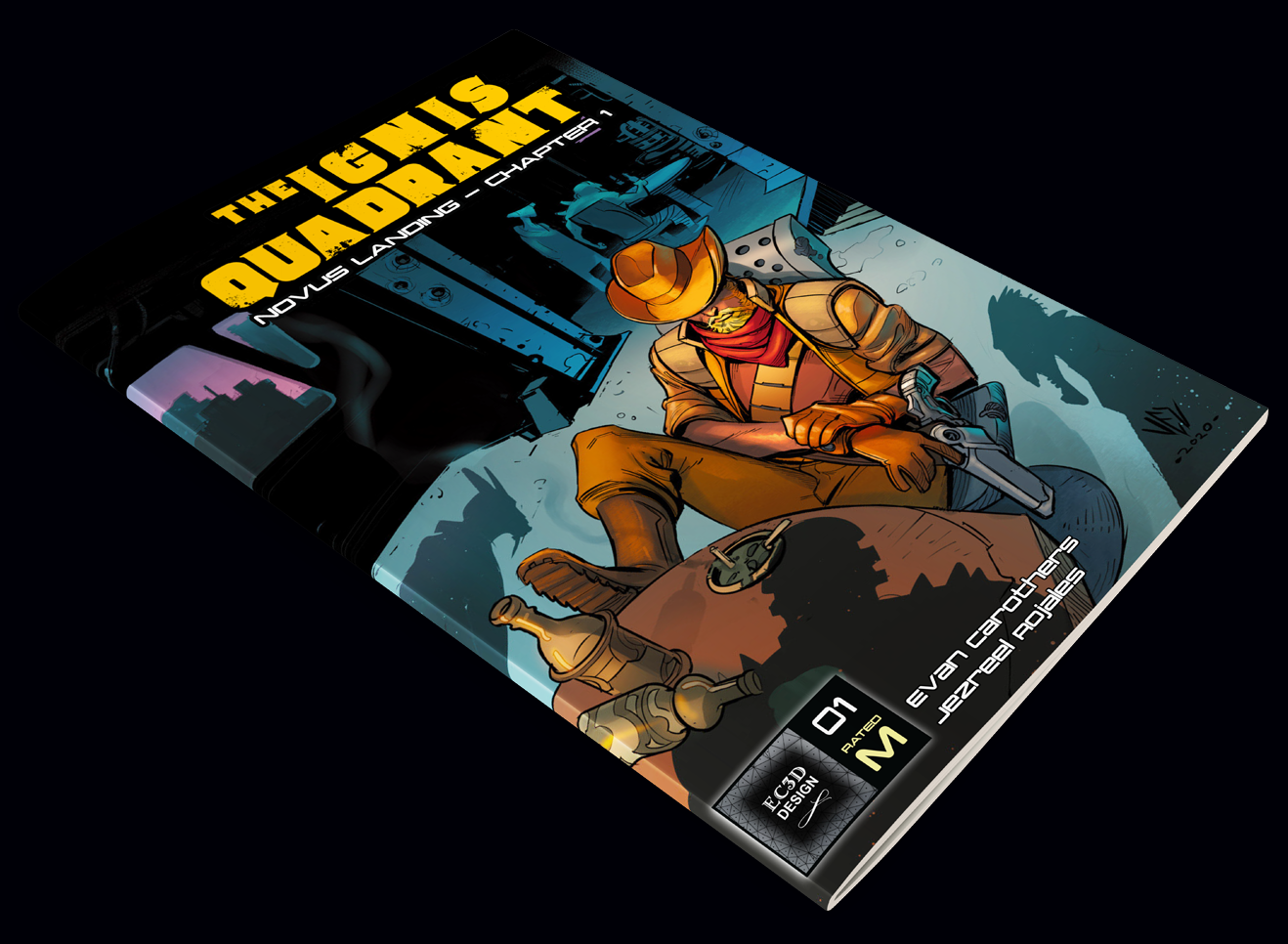 Montana Bones is a hard-drinking, foul-mouthed gunslinger who has seen more bad days than good recently, and whose penchant for helping people gains him plenty of scars. Mace is an old spec-ops droid with a rare free-will echo implant (giving him the personality and lingering emotions of the origin human host).

They're just minding their business sipping the day away at Crazy Rita's in the small fringe spaceport town of Novus Landing. But, an uninvited local gangster, and a brilliant scientist with a memory problem, make that day a whole lot more complicated.

The Kickstarter for chapter #0 & #1 has concluded, but you can purchase a digital version of Chapter #1 HERE.
Novus Landing, Chapter #2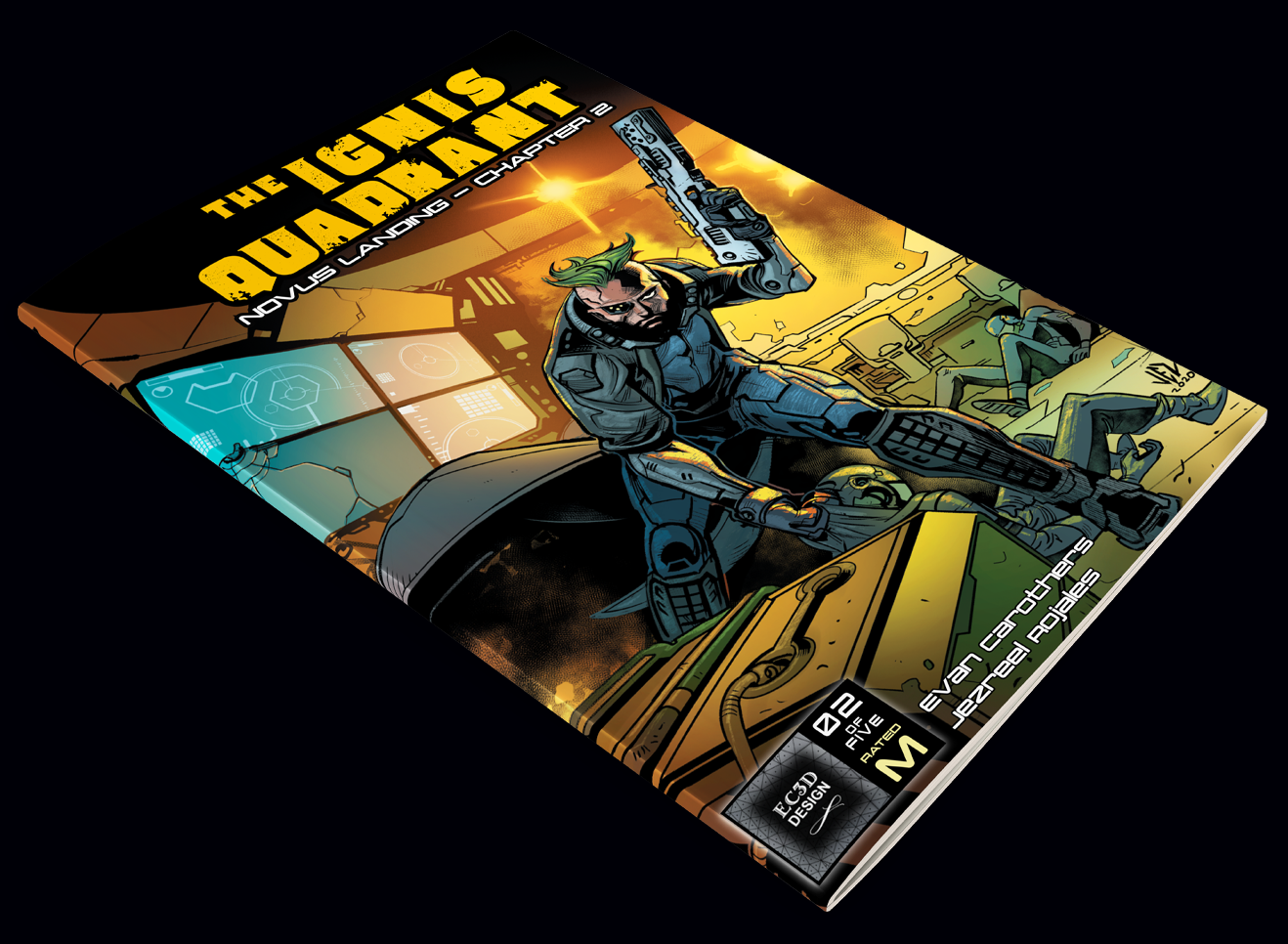 Chapter #2 continues the shenanigans of Montana Bones, a rough-n-tumble space cowboy, and his wacky group of companions. They've got a few drinks in their bellies, the local garrison and a gang of criminals at their backs, and not much of a plan in front of 'em.

This chapter was crowdfunding successfully over on IndieGoGO, and you can purchase a digital version of Chapter #2 HERE.
Novus Landing, Chapter #3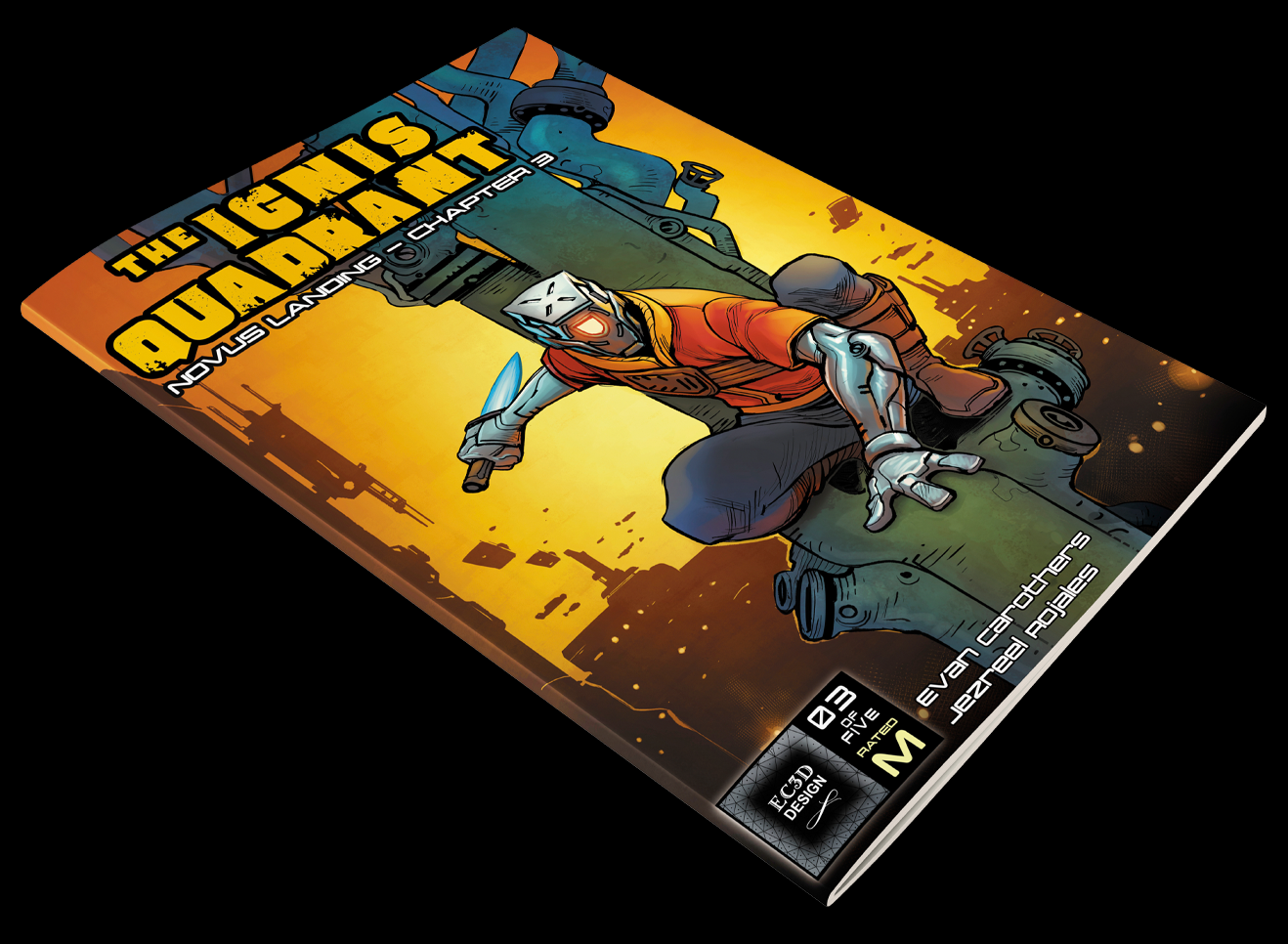 Chapter 3 finds our crew looking for a hidey-hole after barely escaping from the corrupt garrison troops. With gangsters, and the Harmony Alliance, hot on their trail, will they find refuge in time? Or--as Montana's past comes back to haunt him in multiple painful ways--will his decision to try and help the escaped scientist Jula be the last one he regrets?

This chapter crowdfunded sucessfully over on Kickstarter, and you can purchase a digital version of Chapter #3 HERE.